At First: What are Organic Spotify Plays?
Organic Spotify plays are organically generated streams by real, actually existing listeners, fans and followers. The opposite of "Organic Spotify plays" are fake streams. Fake streams are often come from dubious service providers who offer very low prices. Just by searching for Spotify promotion on Google alone, you'll become aware of hundreds of providers offering paid Spotify Plays. You should be especially careful with prices that seem too cheap to you. An inferior quality web presence can be a further indication that something isn't right. When booking your promotion, you should always be aware that you should focus on sustainable artist development and not on the well-known "five minutes of fame".
Pros and Cons of Organic Spotify Plays & Fake Streams
Fake streams have, strictly speaking, exactly one advantage. Your streaming numbers on Spotify are higher and will make a better impression on the users at the first moment. Of course, 1,000,000 streams are nicer to watch than 1,000, but listeners will notice the fake sooner or later. The disadvantages of fake Spotify streams are much more far-reaching. The algorithms of the streaming services usually recognize quickly that they are fake streams because other factors like "saves" or the monthly listeners are no longer in relation to the plays. As an artist, you yourself contribute to the fact that the chances of landing in an algorithm-based playlist are dwindling when using fake streams. 
In addition to the dwindling chances of getting into algorithmic playlists, you also make it more difficult for curators to include your music in their playlists. They often listen to their gut feeling, but certainly also to their head. If you, for example, as a German rap artist, have generated 1,000,000 streams in India, the curator will not place your tracks in his playlists on Spotify. 
In the worst case, Spotify may block individual tracks from you. Considering how much work, time, and money you put into your music before release, a ban would really be too bad. In general, we strongly advise you not to use fake streams. Use your financial possibilities for appropriate and efficient marketing strategies for your music.
In this section, we will travel back together to the early days of BEFORE EIGHT, and we will explain our work processes. The founders and owners of BEFORE EIGHT were artists themselves looking for organic marketing opportunities on Spotify. After research, they found only opaque or (for students) overpriced offers in the sector of organic music promotion. In order to present their own tracks to a wider audience, they decided to establish a curator network. As an artist, you still profit from this decision today. In the following section, we will explain how the Promotion Services at BEFORE EIGHT work.
The Organic Before Eight Promotion Service
Your Part
The first step is the submission of your music. By using the contact form on our website, you have the possibility to submit your tracks to us. We will check the quality of your song and its compatibility with our curator network within 24 hours. Usually, you will also receive an answer within the same time period. We check your music in advance only to make sure that a cooperation has the necessary chances of success. If we reject one of your tracks, it doesn't mean that it doesn't suit our taste, but rather that it does not fit in our network. So, don't be unnecessarily deterred by a rejection, and send us more music from you in the future. 
Should one or more of your tracks pass the initial check, one of our staff members will send you a proposal for an offer. You can accept these suggestions or optimize them together with us according to your wishes. As soon as both parties agree, you will receive an online form, providing us with all the necessary information to create your promotion campaign. You will be asked for information such as the desired start date of your campaign, the artist name or the Spotify URL to your track.
Our Part
At the beginning of your promotion campaign, we will pitch your song to the curators in our network until a solid reach of Spotify playlist followers is achieved. Due to the 100% organic way we work, we cannot set up any specific number of streams. In most cases, a promotion is done after approximately seven days. After 10 days, you will receive a personal report on your campaign from one of our employees. We ensure transparency, which makes our work comprehensible for you. 
Usually, the titles will remain in the playlists for about four weeks. In many cases, the songs remain longer (five to seven weeks) in the curators' playlists. However, this depends on the independent decisions of the curators. If you're interested in our 100% organic playlist pitching service, don't hesitate to submit your music via the contact form. We are looking forward to you and your music!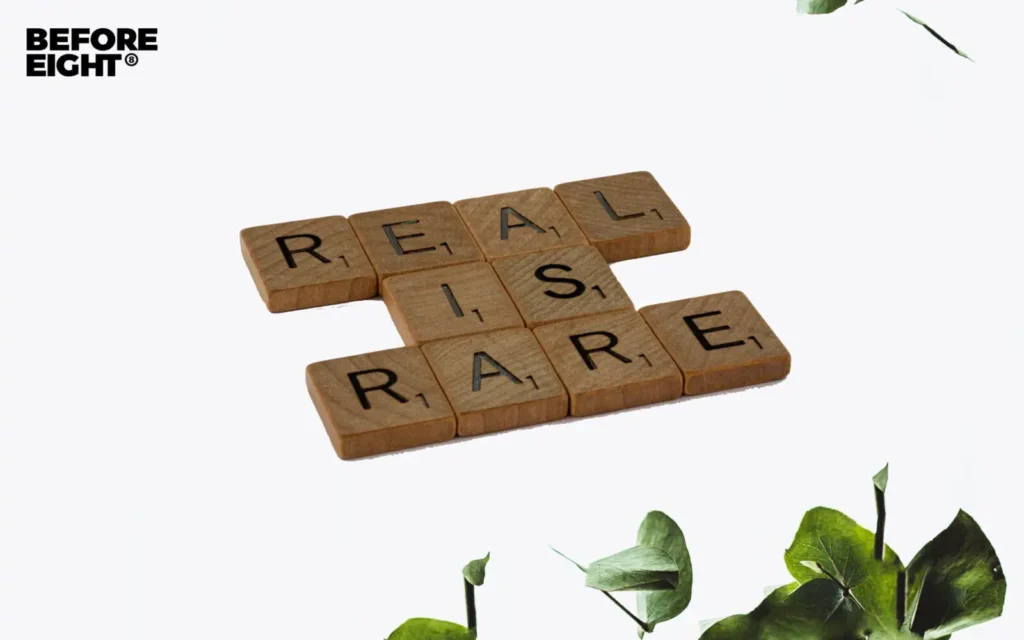 The Organic Before Eight Social Media Promotion
Recently, we have started offering organic promotion on other social media platforms such as TikTok Facebook or Instagram. We work together with the most influencers in the scene and generate target group specific reach for you and your product. Together, we create your Social Media Campaign, which includes target group specific content as well as Social Media Ads. We support and create your Social Media Channel from the first step until your successful release! If you are interested in Social Media Promotion, please contact us via the contact form on our homepage.
We hope that this blog post gave you a small overview about organic Spotify plays based on our own way of working. It is important to us that the artists understand what exactly we do for them and in their name. In summary, the real/organic approach is always better for you as an artist than the use of bots or the like, because, sooner or later, fake streams bring their consequences. Streams in the millions are beautiful to watch at first sight. But afterwards, you're unnecessarily blocking opportunities at Spotify and especially at the curators. 
BEFORE EIGHT is a promotion agency by musicians for musicians. We want the artists at our side to grow sustainably and healthy through organic reach. We see ourselves as a fair and transparent partner at eye level in all matters.
If you, as a newcomer or established artist, are interested in a cooperation, please contact us at any time. You will usually receive an answer within 24 hours after receiving your message. We make sure that your music gets into all common portals and push it with the best possible and target group-oriented reach. 
Your BEFORE EIGHT Team.