Organic Spotify Promotion - Real Followers and Users
No bots or similar methods are used to promote your music. This results in a sustainable and traceable growth on your artist profile. At this point, we would like to advise you not to consider a promotion campaign generated by bots.  How "Organic Spotify promotion" works is explained in our BEFORE EIGHT workflow, because we promote your tracks 100% organic.
The Organic Before Eight Promotion Service
Your Part: Send us your Song
First, you send us your song via the contact form on Beforeeight.de. We will listen to your music and, if you accept, we will give you a recommendation about the size of the promotion package that fits your song. We evaluate the quality of your production and the chances of success of a cooperation. Sometimes, a song sounds perfect, but we reject it anyway because we cannot promote it sufficiently in our curator network. Please don't be put off by a refusal and send us further productions. You will receive an answer within 24 hours on workdays.
What happens if your song is accepted and you have chosen a campaign? We will send you an online form with which you provide us with all necessary data to create a promotion campaign. The data includes, among other things, the artist name, song link, the desired start date of your promotion campaign, the genre of your track and the preferred package size based on the reach. Once we have received all the necessary data, we will start with our actual work. We promote your music! How exactly we work, we will explain to you now…
Our Part: Spotify Playlist Pitching
On Spotify, there are numerous independent curators who manage and edit their playlists on their own. Over the years, we have built up one of the largest curator networks in Europe for your benefit. All followers and users are real existing consumers on Spotify. This means that not only will your streams increase, but your music will also be shared and recommended. Especially, you can get the attention of algorithm-based playlists by Spotify faster and with higher probability. Specifically, Spotify recommends titles in playlists such as "Discovery weekly" or "Your Mix of the Week" to its users according to their listening habits. This is just one of the advantages of using organic playlist promotion. We will report on further advantages in detail in the course of the text.
We will pitch your song to the curators from our broad network to increase your reach as much as possible. Unfortunately, we cannot indicate a certain number of streams because we work a 100 percent organic. Various factors, such as the quality of your song, have a great influence on the performance. Furthermore, the genre of your track or even the length of the song plays a big role in the promotion of your music.
Info: Usually a song generates 10% of plays measured by range. For a promotion campaign with a reach of 1,000,000 followers, this would mean approximately 100,000 streams. In a campaign with 200,000 followers 20,000 plays etc. These numbers are only our personal experience value, but they can give you a solid orientation.
The Analysis
Approximately ten days after the start of your promotion campaign, you'll receive a report from us that will give you a detailed breakdown of our work for you and your music. For example, you can see which placements we were able to achieve in which Spotify playlists. You get the reporting from us because transparency is one of our highest goals. We work towards making our services comprehensible for the artist. 
Of course, you have the right to discuss our work with us afterwards and to submit suggestions for improvement if necessary. We are always open for praise, but also for constructive and success-enhancing criticism. If you have any suggestions or comments, please contact us via the contact form on Beforeeight.de. We will usually reply to you within 24 hours on working days. If the volume is too high, a reply might be slightly delayed under certain circumstances.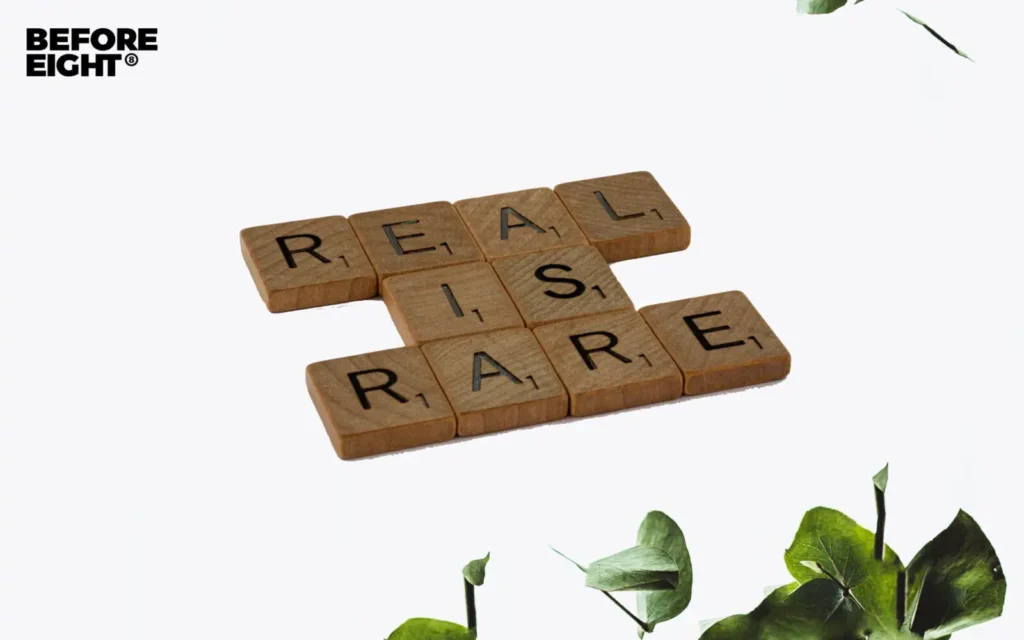 What are the Benefits of Organic Spotify Promotion?
Of course, millions of streams on Spotify look nice, indicate success and have a different effect on potential listeners, but – as mentioned in the beginning – we do not recommend such bot-based plays. Even if the temptation is great, these streams will do you more harm than good. Spotify's algorithm is smarter than you think and can lock single songs or even your whole artist profile on the platform. Furthermore, your playlists would be out of proportion to your listeners and Spotify could ignore you when placing you on playlists like "Discovery Weekly" or "Your Mix of the Week". 
It would also make labels, playlist owners and curators aware that you are playing with unfair means. For example, if you are an artist making French HipHop and over 90 percent of your plays come from India, a curator can easily assume that streams have been bought. In summary, you're closing the doors yourself to streaming services, the music industry, labels and, ultimately, listeners and users of Spotify, Apple Music or other services.
Organic promotion in the field of music streaming causes a higher and above all traceable activity on your profile. This increases the probability of being accepted and recommended by algorithm-based playlists. In addition, your streaming numbers and followers grow sustainably because real consumers discover your music for themselves and share it on their social media channels at best. With the new followers, you can recoup your invested money faster and spend it on further marketing. Furthermore, curators are much more sympathetic to an artist with comprehensible numbers. In summary, you increase your credibility and have a higher chance of being placed in the curators' playlists. 
What Else can you do to Promote your Music Organically?
You could, for example, pitch your tracks into Spotify's in-house editorial playlists via Spotify for Artists two to three weeks before release. This means playlists like "Mint", "Swag!" or "Main Stage". The pitching process is self-explanatory and can be completed within 5 to 10 minutes. You should only really pay attention to submit your song as early as possible and describe it as aptly and briefly as possible. (The curators do not have the necessary time to read through whole novels).
Another possibility is to create and maintain your own playlists and share them with your community. You can let the playlists grow with hip music and promote your own title at the same time. Make sure from the beginning that your lists match your music so that your tracks are accepted by your listeners in the best way possible. 
You can also promote your songs on your social media channels outside of Spotify or other streaming services. For example, you could promote yourself and your music with authentic and interesting content on Instagram or TikTok. Always make sure that the content fits you and your image as an artist. You could also promote your songs to specific target groups on social media such as Instagram, TikTok, YouTube, or Facebook. It's better to invest skillfully and adapt to your audience than to go off the beaten track. For example, if you're a rap musician, you can limit the age of your ad group to 13-18 years and target your ads to male consumers. 
In summary, there is a variety of ways to promote your music organically on Spotify, and there is no best way of going about this. You could book a playlist pitching service, submit your tracks to the curators on your own, create your own playlists or have advertisements placed. In our eyes, all options are much better than buying fake streams because although they look good at first, they do more harm than good. At this point, we strongly advise you not to do business with dubious and usually very cheap providers in this sector.
We hope that we could give you a small overview about the topic organic Spotify promotion. It is our concern that newcomers, but also established artists, are informed about their marketing possibilities. If you like the way we work and you are interested, please feel free to use our contact form on Beforeeight.de to submit your music. You will receive an answer within 24 hours on working days. We are curious about you, and your music.
Your BEFORE EIGHT Team.