Spotify Playlist Promotion - Editorial Playlists
Working with Spotify Playlist Promotion, it should always be your goal to get into well-known and successful Playlists. As an artist, you can pitch your track into an editorial playlist at each release (at least two to three weeks before the release) and receive a placement if necessary. Editorial Playlist means the in-house playlists of Spotify like "Rap Caviar", "Dance Party", "Young, Wild & Free" or "Today's Top Hits". Some providers, such as Spinnup, Recordjet or Igroove offer a pitching service into these playlists. But you can also try it yourself via the Spotify for Artists website. Please ensure that your song is described as accurately as possible and that the relatively long processing time of this service is considered.
In the first place, we would like to advise every newcomer, especially at the beginning of their career, not to release albums on Spotify, but rather several singles over a long period of time. An album can be compared with a big bang, the effect of which quickly fizzles out. For example, if you release one track a month, you will draw attention to yourself, your latest music, and your back catalog 12 times a year. You reach a peak more often than when you release a single album.
The Algorithm, your Friend and Helper
Spotify has a variety of playlists based on algorithms like "Discover Weekly" or "Your Mix of the Week". Also, by continuously releasing songs and increasing the activity on your Spotify profile, you increase your chances of getting your music into one of these playlists. Spotify's algorithm analyses the listening habits of its users and provides suggestions in these playlists according to their individual taste. In this case, you don't have to pitch your song anywhere, just provide output and high activity on your profile.
DIY Spotify Playlist Promotion
There are several ways to independently promote your music on Spotify instead of using services for playlist promotion. For example, you can search for playlists your tracks would fit, find the curators, and contact them. This way requires your own initiative and therefore takes a lot of time. Please be careful not to send long texts to the curators. Even if they are passionate readers, most of them simply won't have the time to read every text in full length. We also want to make sure that your song is rated and not your message!
An Example of a Good, Short and Concise Text:
"Hey, I'm xxx and I would like to submit my new track "Here without you" for your playlist. In my opinion, the song fits perfectly to the mood of the playlist "Deeply Sad" and treats an ending relationship as a theme. I would be very happy about placement in the playlist. Best wishes, xxx"
You could also create your own playlists on Spotify, maintain them regularly, help other artists by placing them into your playlist and let the artist and your playlist grow. This way, you show the listener where you personally classify your music, and you can promote your own tracks in your playlist. Please ensure that your playlist sound as homogeneous as possible. By "outliers" the listener tends to switch to another playlist more often.
Spotify Playlist Promotion Service
You have the possibility to book a playlist pitching service, spend a little money and save a lot of time and energy. But be careful! You can find a lot of dubious services / providers, who work cheaply, but inorganically (with bots and faked streams) to promote your new music. We know that streams in the millions can make a very good impression at first glance, but this is only an illusion and honesty lasts the longest. 
Spotify's algorithm has become smarter over the years. It could be that individual tracks or even your entire artist profile will be blocked due to such machinations. We therefore strongly advise you not to use the service of a dubious website. A much better alternative is organic reach promotion. To explain what this is and what it could do for you, we describe our work processes at BEFORE EIGHT in the next section.
First, you create your song. It should meet the current quality standards and, in today's streaming age, shouldn't be too long. Compared to the past, listeners have a shorter concentration span and therefore tend to get bored quickly. In the same way, you should make sure that you don't use intros that last for minutes. It is best to start right away so that the listener can judge whether he likes the song or not in the first 5 seconds.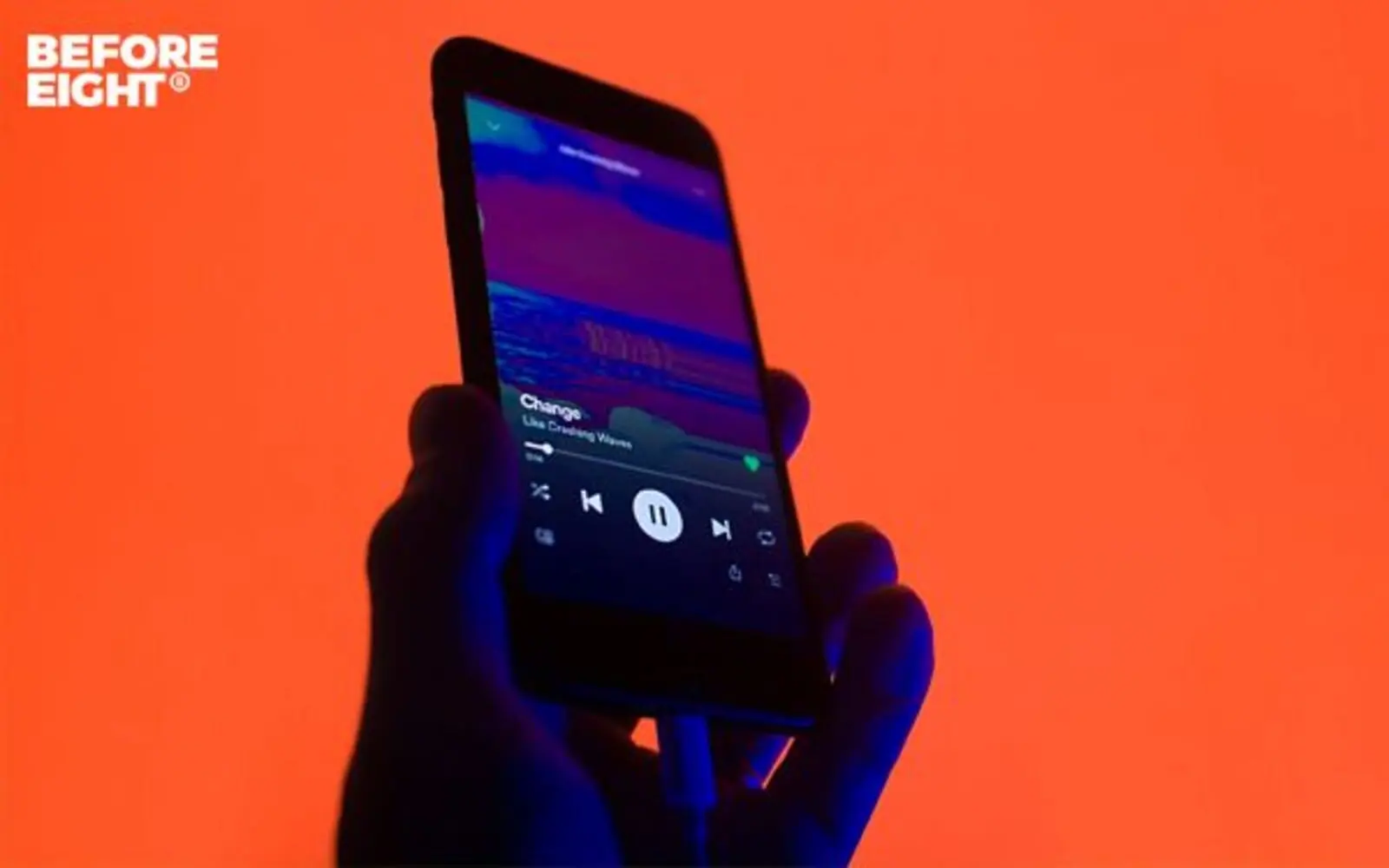 As soon as you have finished your song, you can submit it to us via the contact form on our homepage. Usually, you will receive an answer within 24 hours on workdays and try to help you immediately. We answer every single request as fast as we can.
Option A) Your song is rejected: 
Don't let this answer deter you, and send us more songs from you in the future. For understanding, we primarily evaluate the chances of success of a possible collaboration between the artists, his or her music and us. Of course, as mentioned above, the quality of the track must fit, but our main concern is to find the playlists and curators who support the same style of music, for you.
Option B) Your song is accepted:
In this case, we'll send you an offer tailored to you, your song, and your budget. We will contact you by mail or by phone. If you have chosen an offer, we'll send you a form with all the necessary data and a link to your music, to start the promotion campaign with us. As soon as the formalities are done, we'll start sending your song to the curators of our complex network. We'll pitch your song into different playlists to reach a wider range. We always make sure that your song gets placed in appropriate playlists. For example, a German Schlager will only be pitched into German language lists. 
Usually, the individual titles stay in the Spotify playlists for four weeks. But often, the curators decide to keep successful songs in their lists even longer. Up to six weeks or more are possible. Approximately ten days after we've completed our part of the work (the pitching process), you'll receive a report from our staff that gives you an insight into the work we've done for you. It is important to us to create our work transparently.
How many Streams will I be able to Generate?
This question comes to us very often. However, we can only answer it to a limited extent and based on experience. As a rule, a song usually receives ten percent of streams – measured in terms of reach. So, with 1,000,000 followers reach it would be around 100,000 streams, with 500,000 followers 50,000 streams and with 200,000 followers 20,000 streams. However, these are only empirical values which we can't swear by, since we work 100 percent organically. We only assure our customers that we will work hard to reach a satisfactory range.
Successful Spotify Playlist Promotion - the Result
To realistically assess how much our service has paid off for you, you should allow at least one to two months to pass. You can find some voices and references in the portfolio on our homepage. If we have aroused your interest in our products by describing our work processes, please feel free to contact us at any time using the contact form. We'll get back to you within 24 hours on working days. We're curious about you, your story and your music.
If you have any further questions, please feel free to contact us using the contact form. We, the Before Eight Team, always have an open ear for the concerns of our artists and bands. We are looking forward to hearing about your music in the future.
Your BEFORE EIGHT Team.