More Views on YouTube in 10 Easy Steps
You are probably at the beginning of your YouTube career and your views are still very limited, despite a lot of effort. We're going to explain to you, how to have more views on YouTube.
Number 1: Choose a Niche for your Content
At the beginning of your YouTube career, you should make sure to choose a niche that suits you and, if possible, does not exist yet. This will lead to people or users with the same interests gathering around you and your channel. If you pick up already existing topics, you should make sure to include your own "touch" in the content.
Number 2: Book a professional Promotion Campaign
Especially at the beginning of your career, it can be useful to book a promotion campaign to increase your views. On the one hand, your content looks more interesting in the eyes of the users and on the other hand you could be suggested more often by the algorithm due to the increased clicks. Feel free to contact us if you are interested in a promotion campaign with BEFORE EIGHT.
Number 3: SEO Optimization
SEO optimization for search engines is not only useful for blogs and websites. Through exciting titles, a suitable description and frequently used tags you can increase your ranking on YouTube and Google and consequently increase your reach on YouTube.
Number 4: Quality vs. Quantity
Here you should try to pay attention to both. It is important that your content is prepared qualitatively appealing to bind the viewers to you and your channel. For example, you can start writing scripts for your concepts, continuously improve your video quality and update the design of your channel. Especially you should pay attention to the banner, your profile picture, the description and the thumbnails. Furthermore, continuity plays a role in increasing your popularity that cannot be ignored. Try to set deadlines and stick to your upload deadlines to ensure the best possible entertainment experience for your viewers.
Number 5: Other Social Media Platforms
You can use other platforms such as TikTok to push your YouTube account. On TikTok, videos go viral more often than on the other platforms. You should in all cases link your YouTube channel to TikTok to benefit from viral-going videos on your account, if applicable, and convert them into new subscribers on YouTube.
Side facts: YouTube was founded in 2005 by YouTube, LLC and has been a subsidiary of Google since 2006. YouTube is headquartered in San Bruno, California. The largest revenue on the portal is generated by advertising. (2019 – 15 billion euros in revenue)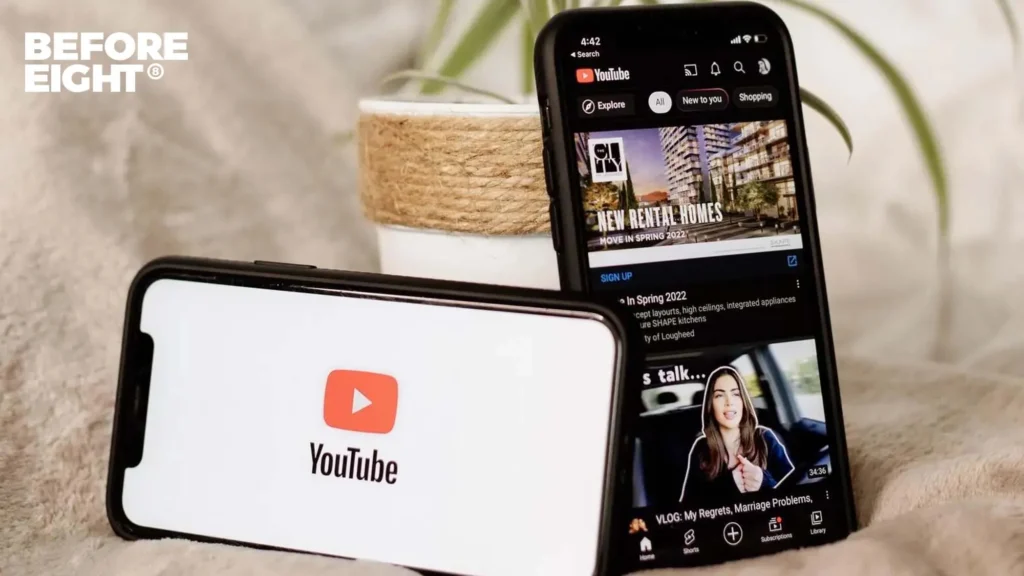 Number 6: More Views on YouTube through Thumbnails
A thumbnail is nothing more than a snapshot from your video. Try to make sure with the thumbnail that it arouses excitement but is still informative for the user. By the way, suitable thumbnails can be created in the format 1,280 x 720.
Use info cards to draw attention to other contents on your channel. This gives you the opportunity to benefit from your videos in a reciprocal manner. For example, if a video performs well, it could pull and support another video that runs rather mediocre. This in turn increases the total views and thus also the revenue on your channel.
Number 8: Follow the Trends
Sometimes it makes sense to follow trends to draw attention to your content. But make sure that the "trend content" fits your image and your person. It's not sustainable to pretend to be a video viewer, as this may deter some subscribers from following you and your content.
Number 9: Use Playlists to get more Views on YouTube
You can create playlists to showcase videos with similar content in a bundle. If a user likes one of your videos, it's easier for them to stay tuned and discover more content. The whole thing works similarly with streaming providers such as Spotify or Deezer. If the listener comes across one of your lists by chance, he is more likely to like similar tracks. This in turn leads to more views and safes on your profile.
Number 10: Share your Videos outside of YouTube
Share and distribute your videos outside of YouTube. For example, you can use your other social media accounts like TikTok, Instagram, Facebook, or Twitter, or draw attention to your content on forums like Reddit.
Summary - Your chance for more views on YouTube
We hope that we could help you a little bit with our tips and advice to get more views on YouTube. In all of our comments, make sure to always stay authentic and don't pretend you're going for certain successes. Viewers can tell if you're really passionate about a topic, or if you're just out to generate as many views as possible. In general, you should rather think about building a sustainable career with a stable and loyal community. Clicks are not everything! If you have any questions or suggestions, feel free to contact us at any time.
See you next time,
your BEFORE EIGHT team.