Our top Tips for more clicks on YouTube
A simple but somewhat costly way to get more clicks on YouTube could be to advertise your videos. Your views can grow relatively quickly without much effort. You can place an ad on Google Ads. It could also be interesting for you that with most display formats, you only pay for the actually generated interactions. For example, display ads are billed per interaction, and Trueview ads are billed per view. If you need more information about YouTube Ads, you'll find them here. 
Another simple, yet efficient way to increase your views is to link your videos to each other. Older videos might interest the viewer just as much as your new content. It is always worthwhile to link your videos with each other, for example through info boxes.
Presentation of your Channel
Professionalism and a certain quality standard are also evidenced by the presentation of your Profiles on YouTube. Make your channel appealing and with high-quality imagery. With Canva, you can design your channel very simple and efficient. Also, choose a representative video for your home page. This makes it easier for the user to access your content and identify with you.

Similar to various streaming services, Playlists can be created with YouTube. You should definitely use this tool and integrate your own videos. Users who search for a specific topic can access your content from one video. Use a detailed description for your playlists; because with the right keywords, your views will increase in the best case. In one of our other blog entries, you can learn how to use YouTube Playlists as a promotion tool. 
That would be the simplest possible solution, but we strongly advise you against it. In the worst case, YouTube could detect your fake clicks, subscribers, comments, or likes and block your channel. In addition, your performance will be weakened if you should place ads on your videos, because with the fake clicks, your videos are rarely watched to the end.
YouTube is the largest search engine in the world, next to Google. Use appropriate hashtags to make your video appear either in search or suggested videos.
In the YouTube Studio, there is the section "Analytics". Here you have the possibility to access the click statistics of your content and make adjustments. For example, you could look at which videos have performed most successfully and create content that appeals to a similar audience.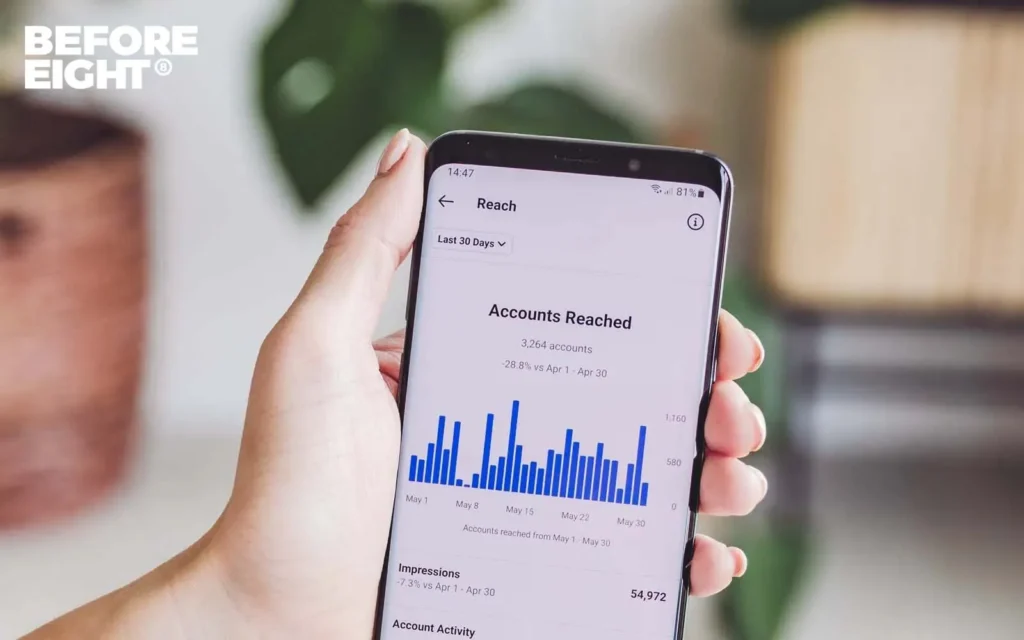 This tip is as simple as the 1×1. Improved audio quality testifies to a higher level of professionalism. Furthermore, it is more pleasant and easier for the user to watch your videos and to consume and understand the content at a low threshold.
Pay attention to a uniform CI in the fonts and designs (also on your channel). This increases your recognition value among the viewers and invites you to consume already familiar content again and again.
Build friendships with other creators to benefit from your partner through collaborations or actions. Furthermore, you could acquire knowledge through the expertise of your partners. In addition, cooperations can also be entered into with influencers outside of YouTube.
Promotion on other platforms
Use all your social media platforms to promote the content on your YouTube channel. For example, you could create and distribute reels on Instagram or short videos on TikTok.
Be sure to use keywords so that YouTube's search engine feature points out your videos. Important here are the tags in the title, in the description, and in your tags.
Be sure to interact with your community and stay in constant contact. Respond to both positive feedback and criticism, and show appreciation to your viewers. Your community will thank you and reward you with loyalty and thus also calls.
Build call to action views into your videos. Especially interesting here is the end of your video, because here you will find the viewers who have watched your content until the end. This increases the likelihood that your views, such as the request to subscribe, comment, or like, will be followed.
Both quality and quantity play an important role in building your YouTube channel. Both aspects lead the viewer to follow your channel and content in the long run.
There are a variety of ways to optimize your channel and to get more clicks on YouTube. Most of them are even relatively easy to implement and do not involve large investments. We hope we were able to give you a little insight into how you can optimize your content and channel. If you have any questions or comments, please feel free to contact us at any time.
Until next time,
Your BEFORE EIGHT team.