PlaylistPush is a promotion platform for musicians. Especially newcomers have the possibility to submit their tracks on the website to be pitched into the playlists of already registered curators. To do this, you enter all the essential data when creating your campaign, such as your name, the song URL or your desired budget. Your track will then be uploaded to a distribution system where the curators have the opportunity to listen to your track and add it to one or more of their playlists. In all cases, the curators have to listen to your song and rate it. 
In case of rejection, the feedback will most likely be longer than in case of acceptance. In itself, it is worth considering to book a promotion with Playlistpush; however, collaboration in this form is as practical as it is impersonal. You have no personal contact or exchange with the curators and you don't build a personal network. Your music ends up in distribution lists and is either accepted or rejected. Playlistpush itself checks the quality of the playlists. In addition, you should know that these are third-party playlists that do not come from Spotify itself.
PlaylistPush - Reach your goals quickly.
Compared to working with a marketing agency, PlaylistPush allows for relatively shorter paths. Ideally, you upload the song with your personal data and can start the promotion within a few days. The advantage is obviously the low effort to promote your music. However, what is lost is all the personal consultation and the knowledge of a marketing agency specialized in digital music promotion. You will most likely not have direct contacts to work with in conjunction, and the feedback will be comparatively scarce. In general, this form of collaboration is very practical, but also impersonal.
Your music ends up in distributors and is either accepted or rejected. PlaylistPush itself checks the quality of the third-party playlists, but it is not always possible to ensure that the playlist fits your music. In this case, only your song is promoted as a product among many, you as an artist will benefit little from it, as you will not build a network that supports you as an artist in the long term.
BEFORE EIGHT - With personal advice beyond the goal.
It is completely different with a marketing agency like BEFORE EIGHT, because here the employees work to market your music in the best and most individual way possible and each customer is important to us. You also have to send in your song for sampling first and it may happen that your song is rejected. However, this happens for a good reason, because BEFORE EIGHT places value on artists and music that fit into its own network. In any case you will get a detailed feedback from which you can learn a lot for the future. If your song is accepted, this means that you fit into our network and that is the secret weapon of a music marketing agency. 
Your songs will only be pitched in suitable and high-performing playlists and your campaign will be individually designed and monitored by one of our curators. This process will also be made transparent for you, because you will receive a final reporting with all the information you need for future promotion. Accordingly, the pricing will be different than with a cooperation with PlaylistPush. In detail, you will have to expect slightly higher costs, which will pay off through the quality of the approach. At BEFORE EIGHT, it was our goal to offer such an exclusive and organic service at prices that a newcomer can afford.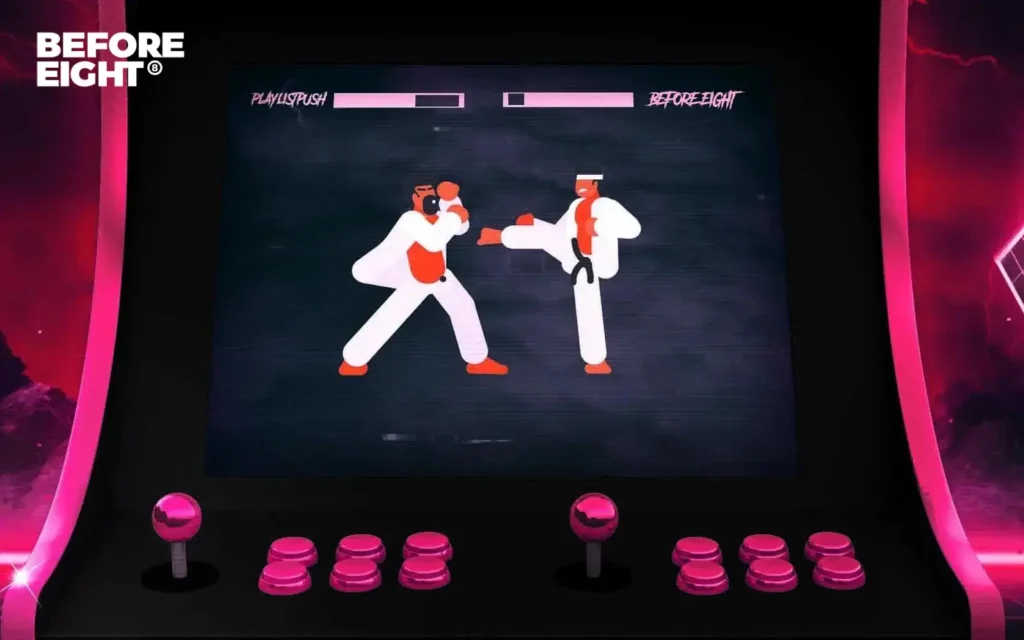 Should I book at PlaylistPush or at a marketing agency?
There is no clear answer to this question from our side. Whether you book a campaign with PlaylistPush or with a marketing agency depends on your individual needs. If you just want fast access to a campaign, then we recommend PlaylistPush. If you are looking for expertise, personal support and fixed standards, we advise you to book with a marketing agency. Overall, you should also consider your personal budget and goals.
Furthermore, we would like to point out that you can promote your music on your own. However, the path to the desired goal is much more rocky. In principle, in this case you do research work and independently acquire potential curators. The advantage of this is that you have no costs, except for the time you spend and the effort you make. If curators get in touch with you, you have to negotiate the conditions on your own and place your music successfully. This process can also be tough and time-consuming. We recommend this option only if you have enough capacity and resources to promote your tracks on your own.
You could save yourself the time-consuming procedure and work on more tracks or generate a budget to invest in a professional promotion campaign. So if you ask us how you can promote your songs in the best possible way, we strongly recommend you to work with a marketing agency. In the short term, a platform like PlaylistPush can also help you. This will save you nerves and time that you can use elsewhere.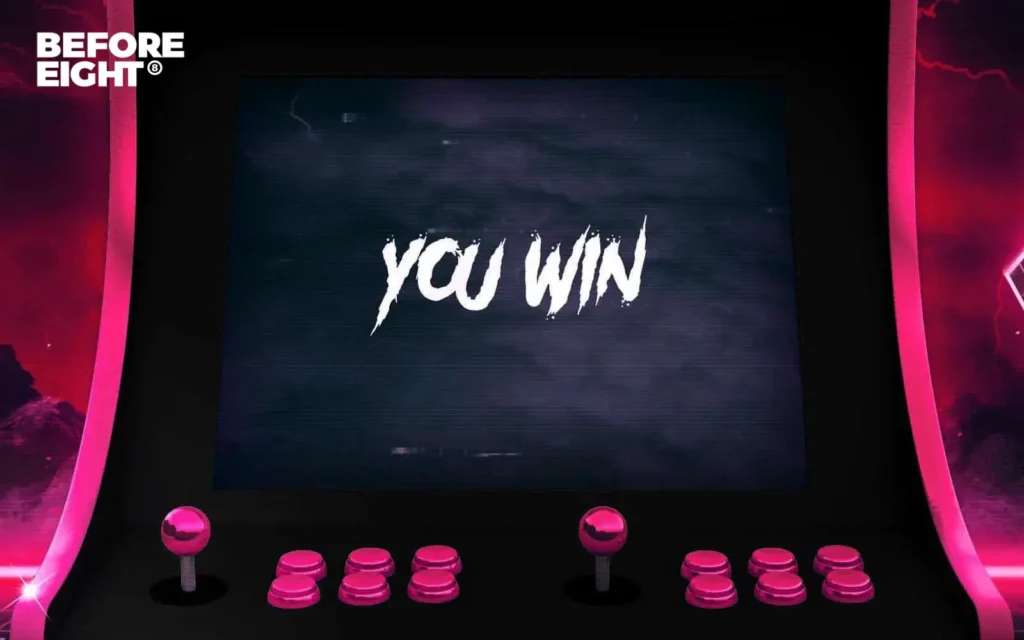 In conclusion, you should always align your promotion to your personal situation. It is important to look at the possibilities differentiated and weigh what is best for you and your music. Especially as a newcomer, your investments should be well thought out and promote your career in the future. We hope that we could give you a short overview about the advantages and disadvantages of PlaylistPush, compared to a conventional marketing agency like BEFORE EIGHT. Feel free to contact us at any time if you have any questions or comments. Thank you for your interest and time.
See you next time, 
your BEFORE EIGHT team.